Romance is still alive! Yes, that's me shouting from the rooftops to all who listen, that romance is not dead. Well let me clarify. After all, I assume you came here for interior inspiration. Romance is alive and well in this week's installment of the Style Files: a Modern Romantic Bedroom.
Four-poster and canopy beds, sheer drapes, antique frames and soft colors burst onto the scene long ago, establishing themselves as the "originators" of the romantic bedroom. Florals, pinks, and neutrals were everywhere. Somewhere along the road, with the growing interest in modern design, "romantic" started trying some new things.
Well I'm all for trying new things, especially in my own space. Cross-over interior schemes and designs that reach past traditional confinement are kind of my jam. That's why I tackled this week's modern romantic bedroom design with excitement, ready to mix a little traditional with a little flare. Take a look below for your dose of romance with sources, and tips for tweaking.
1. Vintage Magnolia Removable Wallpaper// 2. Buffalo Check Curtains// 3. Mandalin Bamboo Shade// 4. Clear Ceiling Lamp// 5. Upholstered Panel Headboard// 6. Steel Swing Arm Lamp// 7. Acrylic Nesting Tables// 8. Pom Pom Pillow// 9. Luster Velvet Pillow Cover// 10. NY16#26 Framed Art// 11. Evolur Aurora Armoire// 12. Velvet Hartwell Chair
How to Tweak
I'll start by saying this design includes a couple of investment pieces. These are items that will stand the test of time, ultimately repaying you far more than the original purchase price, and are fluid throughout different design phases. The first is the sage Anthropologie arm chair. I love the soft look of this color paired with a velvet texture. It speaks to romance, giving a fun tickle to the eye. However, if you're seeking a more budget-friendly option, similar chair designs of a different fabric can be found. See below for a couple of options.
The armoire is also an investment piece. If you're seeking a budget-friendly option for this, consider a DIY version. Head to your local Habitat for Humanity Restore or furniture thrift store and purchase a used armoire. A can of blush paint and new knobs can drastically transform a used piece with little effort and money.
Now, on to a couple of tweaks to serve an alternate preference. If you'd prefer a dark and moody romantic look, swap out the chair for a darker shade such as deep teal.
You can also take it a step further and replace the blush pillow, with dark teal and platinum pillows, and a black armoire.
These tweaks give a darker moody feel to a modern romantic bedroom which. The great thing about this palette is that it can be altered to fit your romantic scheme preference. Play around with the most vibrant colors and create the look that speaks to you most, or go with my favorite above.
As you can see, romance is alive and well! Embrace its evolution in your interior and don't be afraid to try something new with it.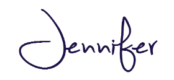 SaveSave