Have you been considering a leap to the dark and moody side? Interiors that is. If you follow me on IG you may know that I occasionally admire dark walls. I say occasionally because I have yet to tackle this style myself. That is until now. This month's installment of the Style Files is all about the allure of the dark side, with a dark and moody green bedroom.
Not only have I developed a design plan for your own moody green bedroom, but guess what? I'll be installing this very plan for my sister's bedroom. Ahhhh! Yes, I'm a bit excited I know. Not only will this be the first time in style files history that a design plan has been implemented. But it will be the first time I get to exercise my design muscles on a moody interior.
Because I am so excited about this, expect updates on the process, with before and after details. We'll get to the "before" in a couple of weeks, along with initial design preparations such as painting.
So why this obsession with dark walls? It could be their warmth and statement making hues. Or it could be their cave-like aura that makes you want to rush home and hide away like the hermit you are. Either way, contrary to its title, dark and moody gives all the good feels and is absolutely intriguing to look at.
Without further ado, let's take a look at this dark and moody green bedroom.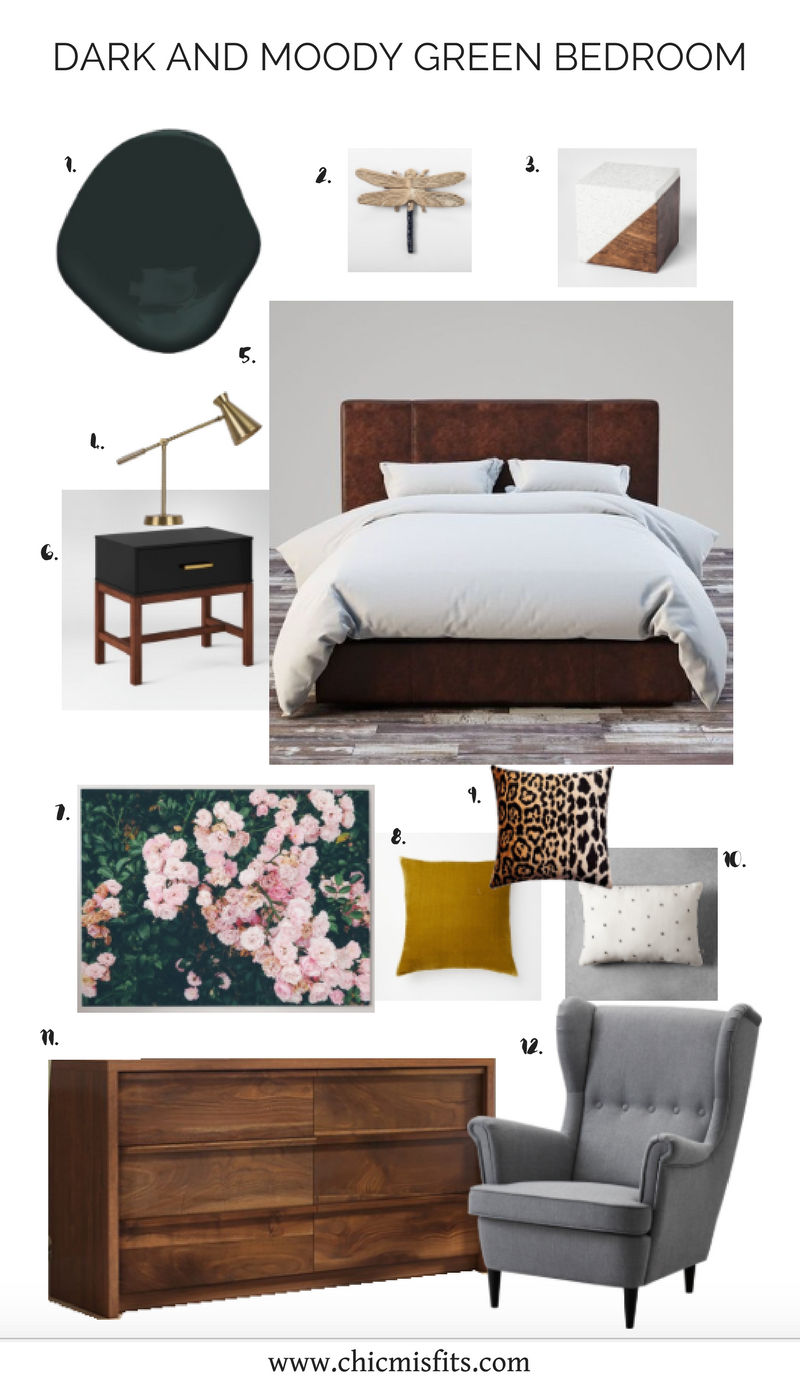 1. Benjamin Moore Black Forest Green// 2. Dragonfly Figural// 3. Terrazzo & Wood Sculpture//4. Mid Century Brass Lamp// 5. RH Leather Platform Bed// 6. Guthrie Nightstand// 7. Shining Statement Print// 8. Wasabi Velvet Pillow Cover// 9. Leopard Pillow Cover// 10. Embroidered Throw Pillow// 11. Posner Dresser// 12. Strandmon Wing Chair
Tips to Tweak
For tips on how to tweak, I'll stick with the options I considered for my sister's bedroom when creating this design. As you may have guessed, the investment piece here is the leather platform bed. My sister already owns a bed similar in style and color, and wanted to keep this in her current layout. Therefore, the Restoration Hardware platform bed was incorporated for the sake of staying true to the design.
However, a wooden headboard would work just as well, and be easier on the pocket.
If you'd like to embrace more of a soft moody look, consider adding more blush accents such as a throw pillow and blanket. While eliminating the embroidered pillow.
Finally, I strongly considered incorporating warm mustard through the addition a velvet chair, rather than the grey. If this option is more your style, eliminate the velvet yellow pillow and opt for a few blush accents to give a nice contrast in hues across the board.
And there you have it. Let this transformation to the dark side begin! I am so excited to get started and share this process with you. From painting, to shopping to installing, you'll get an inside peek. Are you ready? If not, that's okay. Watching me splash dark paint on a few walls is much less frightening than you doing it in your own home.
Either way, I'm glad you are joining me for the ride. And if you're considering a dark and moody space of your own, let me know below!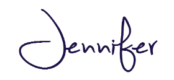 SaveSave