A new year is here, and guess what? The season of organization is upon us. I know, this time of year always seems to sneak up on you. It happened so fast you're now scrambling to figure out where you'll even begin. Closet? Bedroom? Kitchen? Don't fret. I've got 12 of the best organization ideas to get you started off on the right foot for a goal smashing new year.
Everyone loves a fresh start right? I love this time of year because it invites motivation and improvement. Last year we talked all about jumpstarting your resolutions by organizing your home, leading to an organized mind to crush those new goals. Have you ever cleaned a room and immediately felt accomplished? As if you could tackle the world?
I see you nodding your head in agreement. That's why the new year is the perfect time to get organized. So you can feel ready to conquer the world, and your new goals. So this year, let's look at some more specific ways you can get organized in some of the most clutter prone areas in your home.
Closet Organization
Because closet doors tend to remain closed, it's easy for us to pile life into it, in no organized manner, and just forget about it. The only problem is, when we need to locate an item, we end up frustrated because we can't find it in our space of neglect. Closets don't have to be messy. Take a look at the closet organization ideas below that organize the mess, and give you something pretty to look at as well.
This linen closet, designed by Megan at Honey We're Home, is perfect for storing the various linens options you'd like to hold on to for future use through the seasons. Labels make it super easy for guests to grab an item at their leisure.
For the fashionista that needs a stylish way to organize her shoe fetish, this picture rail shoe organization idea is perfect.
This closet organization idea from Melissa at Polished Habitat gives more of a custom option for anyone wishing to go a bit further with a closet makeover.
Bathroom Organization
Bathrooms can easily morph into a chaotic spa or messy hair salon. Between all the self-care items and makeup products, it's easy to let this space become its own beauty circus. Make it easy on yourself by creating designated space for each item. Labels and containers are your friend!
Organized bathroom shelves from Cindy at the Creativity Exchange invite self-care, and help you create your home spa getaway with ease. You can even create and print your own labels. Check it out for more details.
If you need a super quick and budget-friendly way to organize your everyday bathroom items, Lauren at Bless'er House has you covered. This dollar store drawer organization idea can be achieved with a few bucks and a little time.
Many bathroom cabinets come with no shelving. Therefore all your hair products, lotions, etc. end up in a messy heap underneath your sink! Ultimately creating a recipe for a late morning, due to the time spent hunting for your favorite bottle of heat protectant.
Courtney and Brent from Gray House Studio give you an awesome solution to this problem. Add a few shelves and hinges to establish some designated space for your items.
Kitchen Organization
Synonymous with endless knick knacks, cooking tools, and cleaning products, kitchens seem to accumulate clutter effortlessly. Assigned space and stations make it easier to find what you need in a sea of kitchen items and products.
Stacy over at Not Just A Housewife designed this pantry with a mix of printed and chalkboard labels. It just screams organization. Use generic containers and custom DIY labels to give your own pantry an upgrade like this.
Loving this kitchen utensil pegboard station whipped up by Elizabeth over at Elizabeth Joan Designs. Consider this for that overflowing utensil drawer with a mind of its own.
This Mrs. Meyers pantry organization is another fun example of how a few jars and chalkboard labels can transform a kitchen storage space.
Bedroom Organization
A messy bedroom is no fun, but it happens. However, organization options in this space turn up the aesthetic appeal a notch, and allow you to have a bit more fun with storage.
This nightstand by Amy at Homey Oh My makes organization stylish. Take some of your favorite storage out of hiding and organize it on display with this nifty cart.
Medina at Grillo Designs puts a swanky spin on bedroom organization with these DIY under bed storage drawers. Consider these for a super easy way to organize your extra clothes, throw blankets or shoes.
Elsie and Emma over at A Beautiful Mess have a great idea for jewelry organization. This mirror is doing double duty as a piece for organizing jewelry in addition to it's original purpose.
Now that you've got some great inspiration for organization all around your home, you can tackle that neglected pile of "stuff" and click those clutter prone areas in the butt. Your new year goals will get a guaranteed jumpstart in no time with these organization ideas. Feel free to go as easy or custom as your heart desires, as long as you start somewhere. So, where will you begin?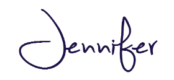 SaveSave
SaveSave
SaveSave
SaveSave
SaveSave
SaveSave
SaveSave
SaveSave
SaveSave
SaveSave
SaveSave
SaveSave
SaveSave
SaveSave
SaveSave
SaveSave
SaveSaveSaveSave