Why do dining rooms get such a stuffy reputation? Well, not this week's Style Files installment of an Eclectic Bohemian Dining Room, but I'll touch on that in a bit.
Dining rooms have well been known for proper attire, behavior, and of course decor. Wallpaper, pinch pleat velvet curtains, and crystal tableware have all shaped our expectations and limitations of what goes on in this formal gathering room. To this day, sporting denim in any dining room gives me a rush, but somehow also feels flippant. I know, such a rebel I am.
Did you know dining rooms use to be a novelty? A luxury only afforded by the affluent society (saying this with my pinky turned up by the way). They were also housed in areas of the home often much further away from the kitchen than we are now used to. Sometimes season played a large role in location.
Since then, dining rooms have traded in prim and proper formality for a little flavor. After all, this room is the expert in epic dinner parties and holiday shindigs right? I'd say it's time it played the part.
So naturally, as I dreamed up dining room designs for this week's installment in the Style Files series, I immediately thought "how can we have fun in this room?" While I love to defy conventional limitations of any room, I didn't want to completely throw away designer classics. So an eclectic bohemian design was perfect for this dining room – inviting spontaneity, a bit of glam and a dose of tradition.
Take a look below for the complete design and tips for tweaking.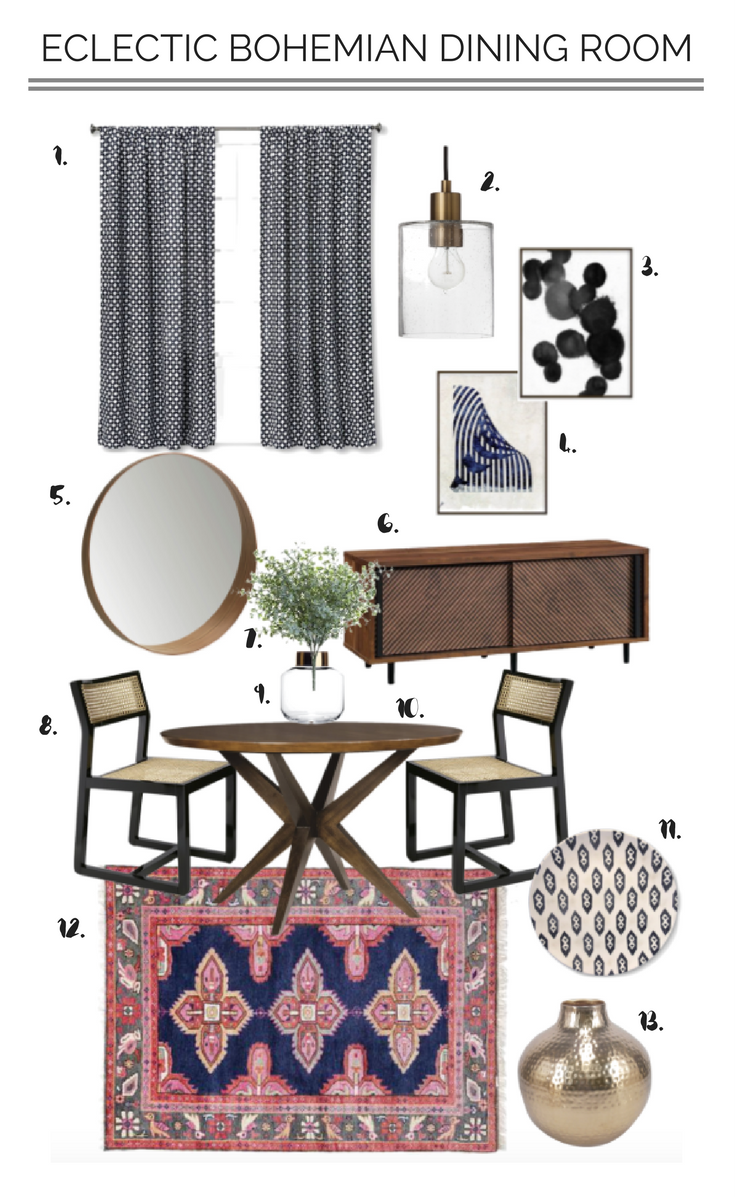 1.Nate Burkus Curtain Panels// 2. Hudson Swag Light// 3. Lula Art Print// 4. Semicolon Art Print// 5. Stockholm Mirror// 6. Posner Credenza// 7. Eucalyptus Bush// 8. Makan Mahogany Chair// 9. Round Glass Vase// 10. Griffith Dining Table// 11. Diamond Dot Tray// 12. Kismet Rug// 13. Textured Gold Vase
How to Tweak
As you know, I encourage frugality and I also encourage a good investment here and there. As with other Chic Misfits designs, an investment piece or two are included in the mix. In this case, the persian rug and dining chairs were chosen as pieces that are fluid through various design options and will last for years to come. So whenever you feel like making a change to the room on a whim, it can be an inexpensive whim. However, if you'd like an entirely frugal room, consider the following chair and rug options.
The great thing about this room is that the foundational pieces are also fluid through any tweaks you choose to make. For example, if pink or fuchsia is not your jam, though I have strong and exciting feelings about pink (see last week's post), you may choose to go for a more traditional color.
The versatile foundational pieces will complement various directions you choose to go in. That's what is so great about this eclectic bohemian dining room! You could also choose a few different vibrant colors to feature through the artwork, rug, or accessories. If switching out the rug however, opt for a vintage look or one that has a story to tell. This will give the room a healthy contrast.
I hope that you've been inspired to let your boho chic colors fly with this eclectic design. Feel free to totally snag this entire look or tweak as you see fit. Either way, you're off to a great start here.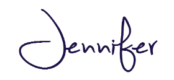 SaveSave
SaveSave