Vibrant Neutrals. Is that a thing? Well we're making it one with this month's Style Files installment of a masculine office space for the oh so sophisticated bachelor. Yes, we love color, but we also love bold and ambitious. Two things that can still be done using scale, neutrals, and the fine details.
Have you ever seen someone walk into a room wearing a fierce black leather jacket. You know, the good quality leather jackets with the perfectly placed studs, thick straps, and square shoulders. That jacket, though a neutral classic, is a statement piece that commands attention and turns heads every time. All without color.
So I get it, some of our hip gents prefer bold be delivered through other aspects of an interior space. Though I do believe color can still be used to master a masculine design scheme, hence my spiel and interior inspiration on colorfully masculine bachelor pads. However, I still get it.
You may be ambitious at heart, but don't have a love for bright hues and prefer to make a statement with size or texture. Well this masculine office will feed your neutral craving and give you a little bit of intrigue with a lot of style. I must say, I had fun stepping away from the hues I'm normally drawn to, in search of a crisp space that still packed in the personality.
Take a look below for sources and tips for tweaking.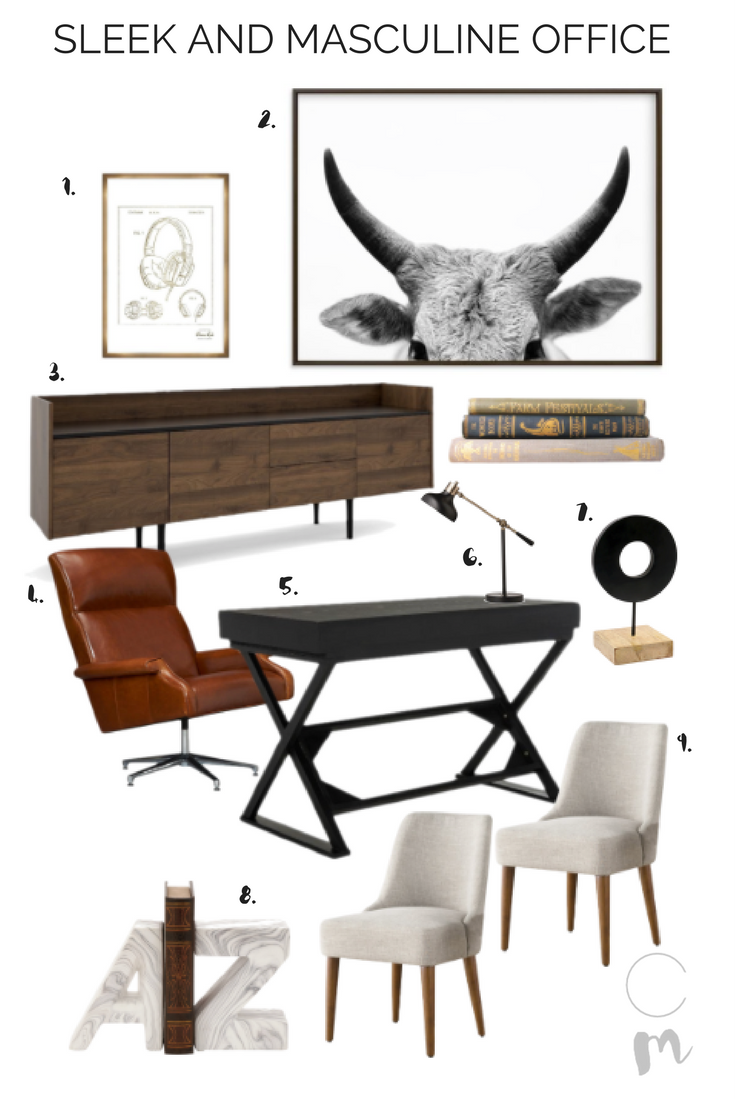 1. Headphones Metallic Art// 2. Jane Gallagher Art// 3. Majorca Sideboard// 4. Abbott Leather Swivel Chair// 5. Gilbert Desk// 6. Crosby Desk Lamp// 7. Threshold Sculpture// 8. Marble Finish Bookends// 9. Hemet Side Chair
How to Tweak
I like to fill each design with an investment piece, which for this space is the swanky leather swivel chair. You guys, I absolutely love comfy cognac leather chairs, and immediately knew the office space I was creating had to have one before I even drafted the first piece. In fact, if you'd rather use the above chair as a lounger, you could use one of the grey side chairs at your desk instead.
For a more budget-friendly option, consider a space-saving chair.
If you'd like to experiment with a bit more color in this space, consider green side chairs.
If you're loving this office but want a dash of femininity, consider gold accents and decor.
Also, coffee table books, aren't just for coffee tables, and can be used to add an edgy feminine touch to the overall design.
With gold accents and a few subtle feminine pieces, you can stay true to the original design, which is edgy and sophisticated, and still put your stamp on it.
So there you have it. A masculine office space that any bachelor can be proud to walk in to. Also, neutral can still steal the show with pieces that make a statement. The cognac leather lounger, oversized art, and interesting accessories work together to tell an intriguing story. I hope you like it just as much as I do!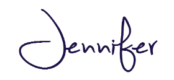 SaveSave
SaveSave