Finishing my bedroom has been on my "to do" list for quite some time now. As you know, I am a renter, which comes with quite a few restrictions. Therefore, limited options combined with champagne taste on a prosecco budget, make for a lengthy decorating process. Even for an eclectic bedroom such as mine, where the design options seem to be endless. As I've mentioned before, you can't help what you like, and you shouldn't be forced to settle. You may have to wait a bit longer for that perfect piece, but in the end, you'll be happy to come home to a space that is perfectly "you."
Well, upon recently learning that our rental would soon be placed on the market, I suddenly got the push needed to complete my bedroom. Friends wondered why I would spend time decorating a room I would simply pack up in a few weeks. The same thought entered my mind as well. However, I was determined to come as close to completion as I could. Let's call it a personal goal.
Due to the speed in which this occurred, I chose to keep the budget low and finish my decorating process with items I already owned. I could easily come up with more ideas for every nook and cranny, but I am thrilled with the results. Though this experience is bittersweet, I will enjoy walking into this space for the next few weeks. Without further ado, I bring you my Charming Eclectic Bedroom Tour.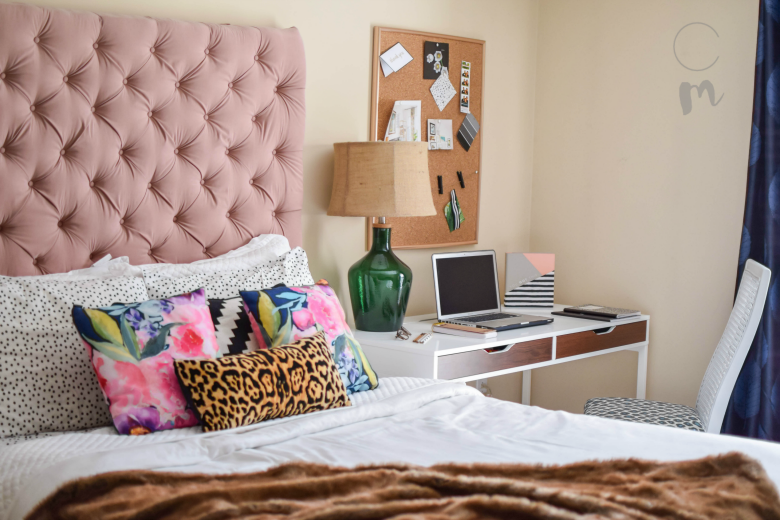 If the headboard looks familiar, that's because it is! Check out the tutorial here.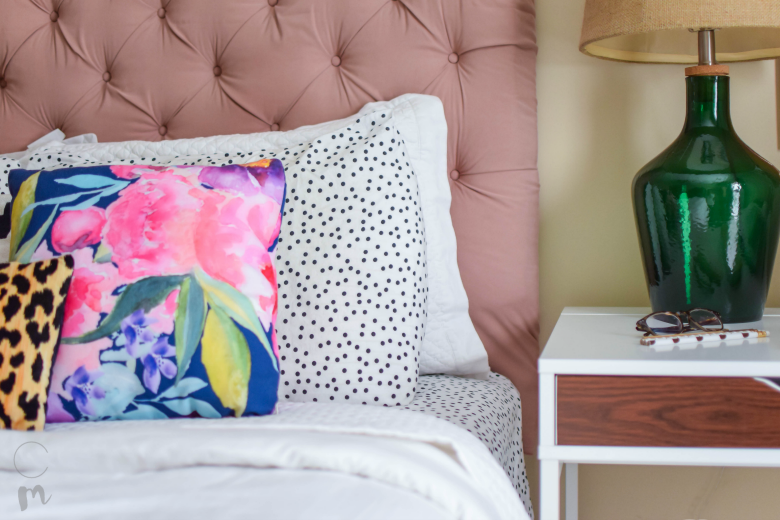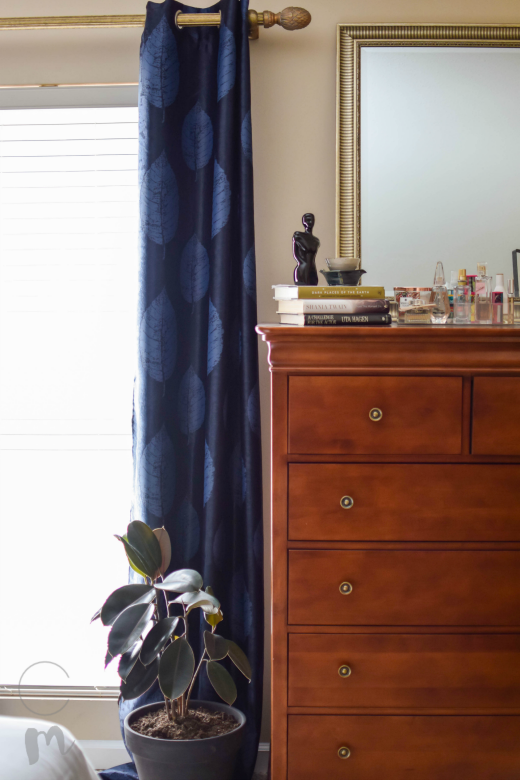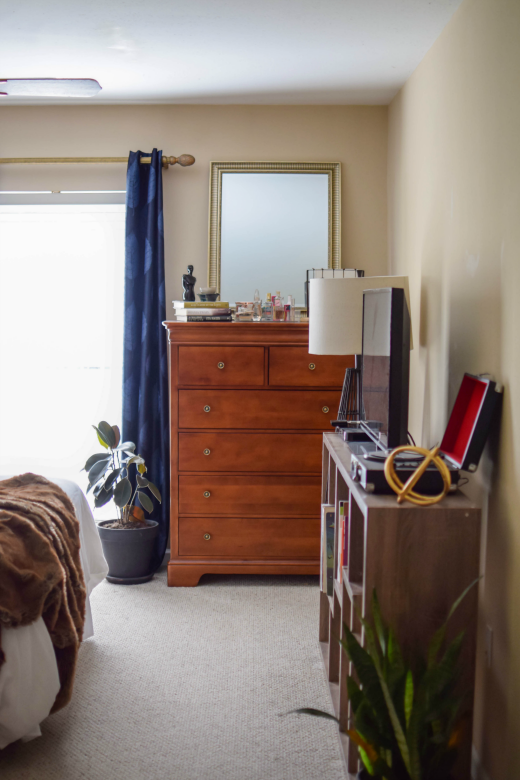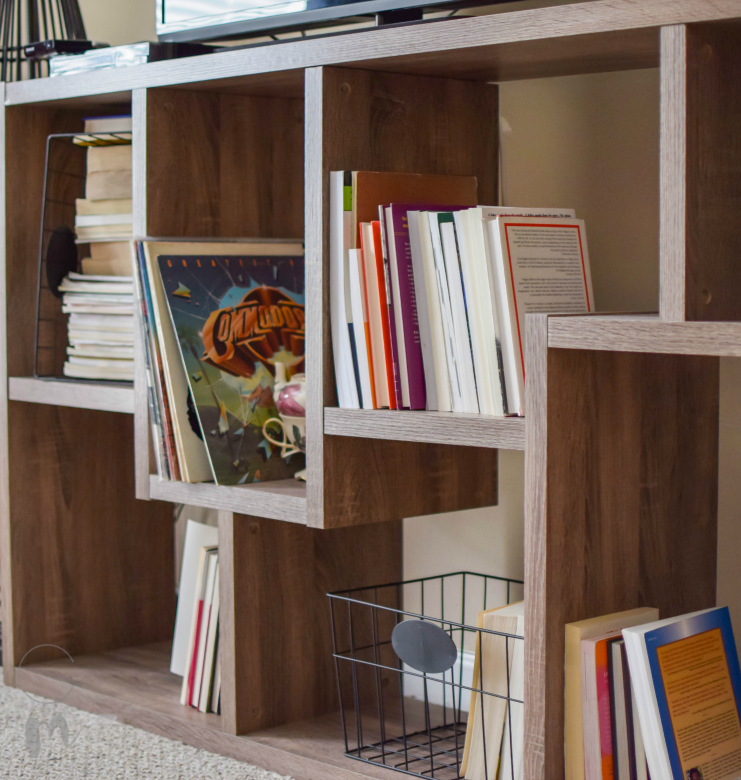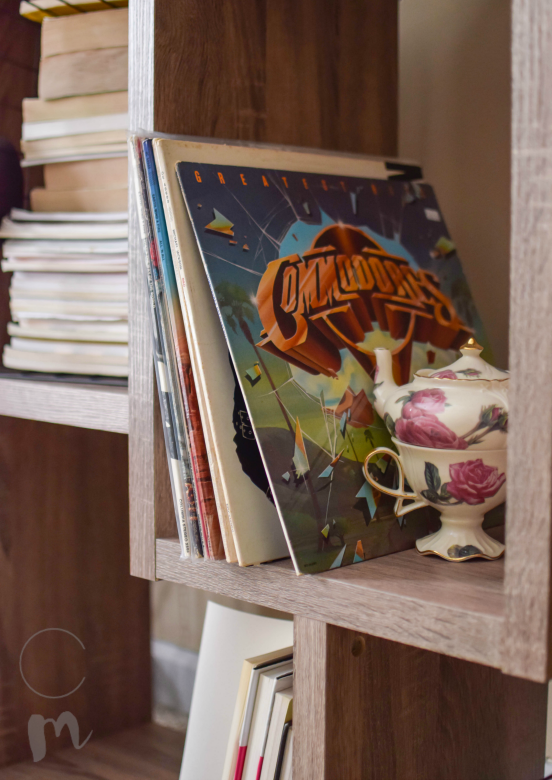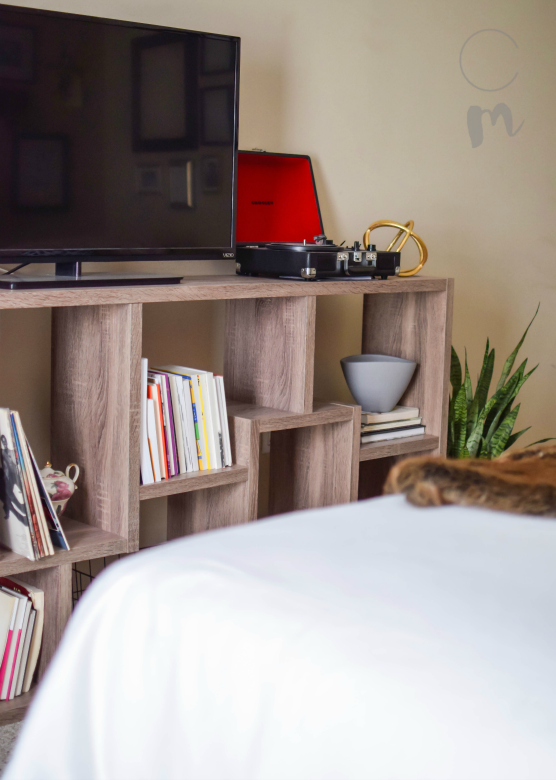 I'm still in love with my stained and painted laminate nightstand. Find out how to paint your own here.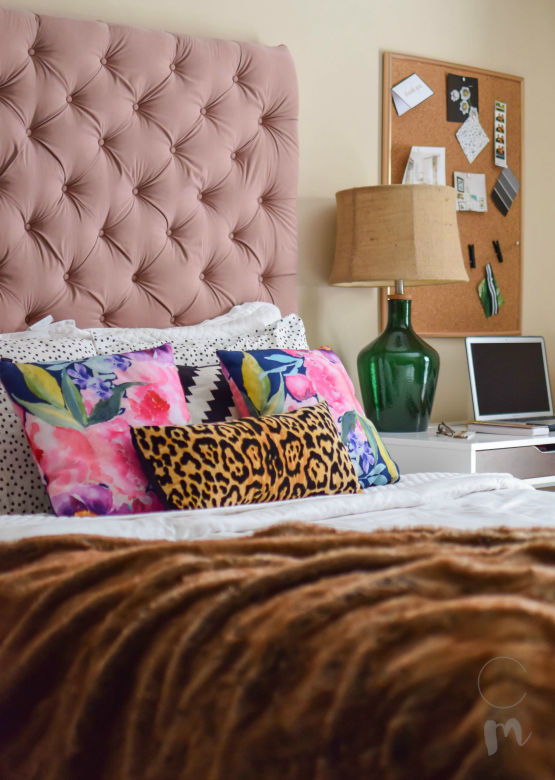 Check out my tutorial on the gold framed cork board above as well!
Though I will miss this space, I am excited about the opportunity to decorate an entirely new space, and share each process with you! Do you have any exciting decorating or renovation projects on the horizon?