I am bubbling with excitement over the reveal I bring to you today. Bubbling I tell ya. For some time I've been designing my sister's dining room, and today is the day I can finally say, "Voila." The curtain can finally be pulled back on this bold and bright dining room tour and tell an interior story that happily unfolded over time.
Many DIY projects were incorporated into the overall design of the space. If you haven't guessed, we're pro "do-it-yourself" over here – when design and ability permit of course. Take a look at some of the projects that led up to the final reveal:
As with any space pieced together with do it yourself projects, there have been some breezy adventures, and some elbow grease operations. However, I wouldn't have it any other way. This room received what I'm calling "custom pieces," which set the stage to tell a unique story.
The room began as a blank slate, soon filled by a lonely table and 6 chairs. Shortly thereafter, a complementing stenciled wall entered the picture and shook things up a bit. Prior to this, a vision for the room had not quite revealed itself to me. But once the stenciled wall was complete, a bright vision of the room opened up, and let's just say I ran with it.
A bold, tropically chic, and bright design was born. My DIY cravings were well satisfied, and the thrill of decor shopping led to modern and antique items that each had their own story to tell. Each piece is a nod to the next, and I can't stop staring at this fun room.
Take a look. I hope you enjoy.
Photography by: Kimberly Murray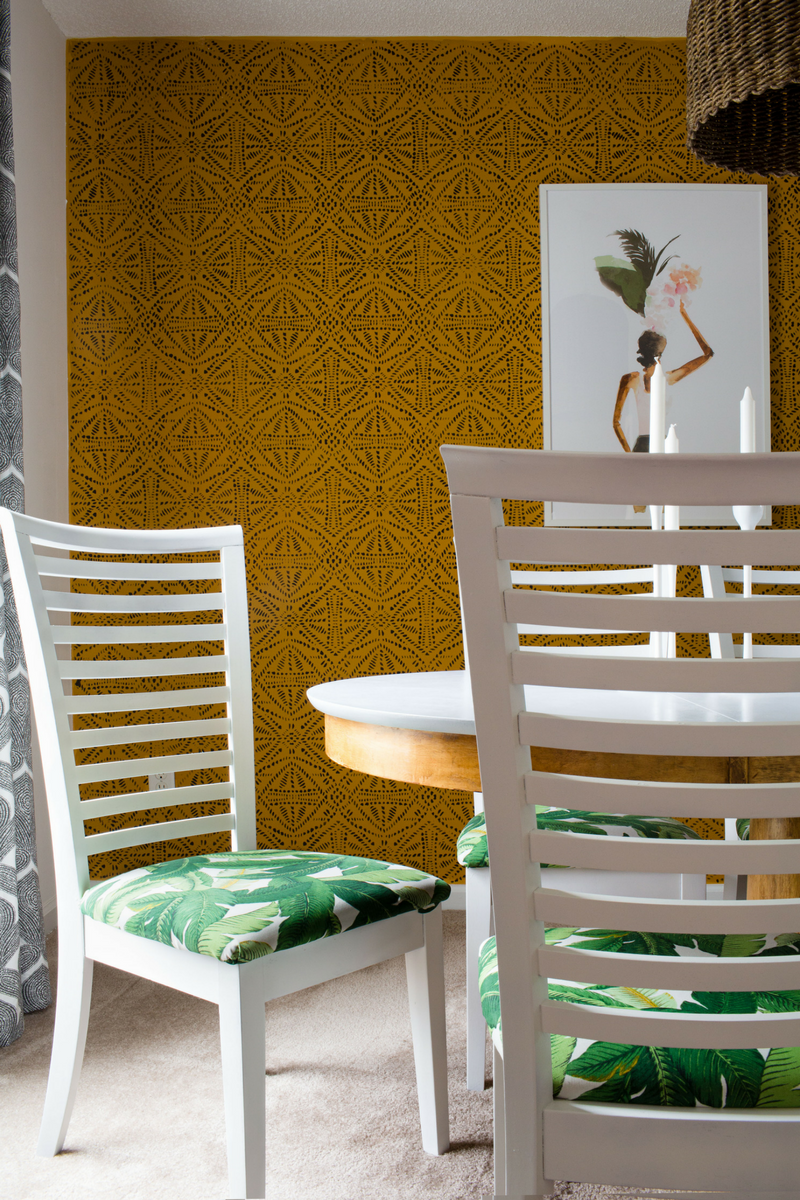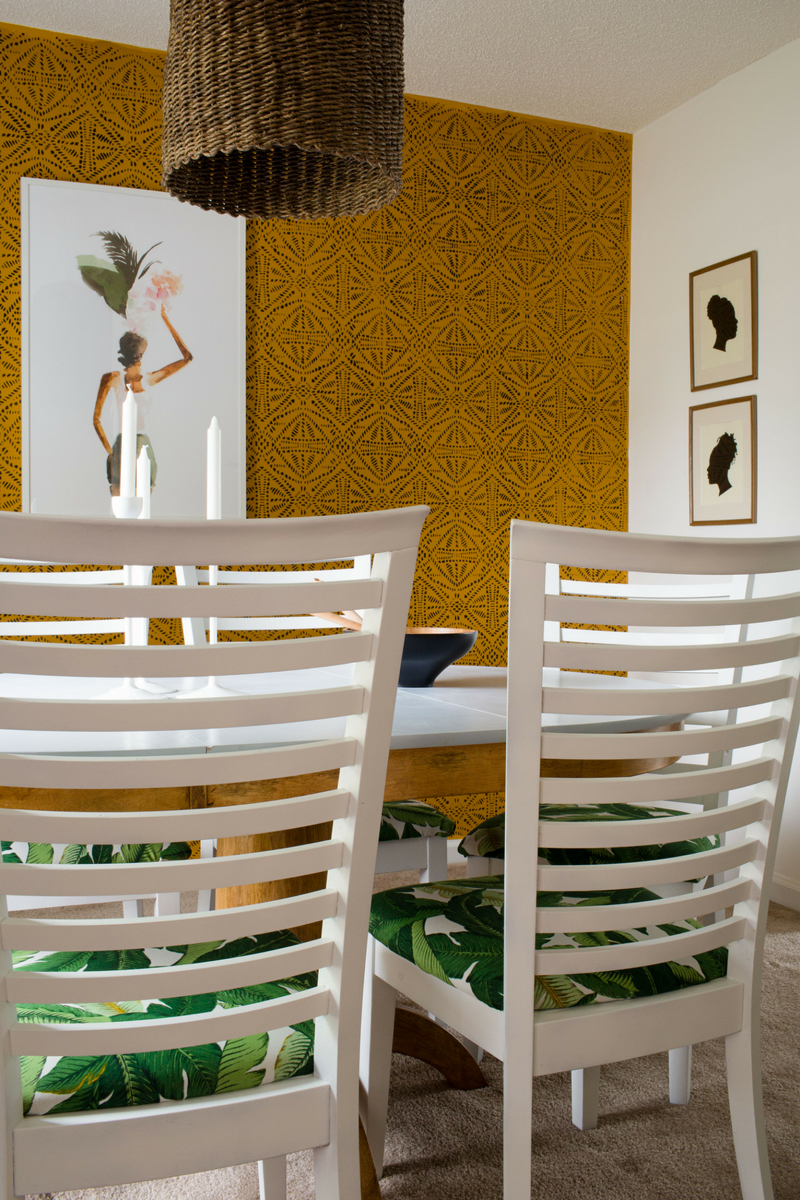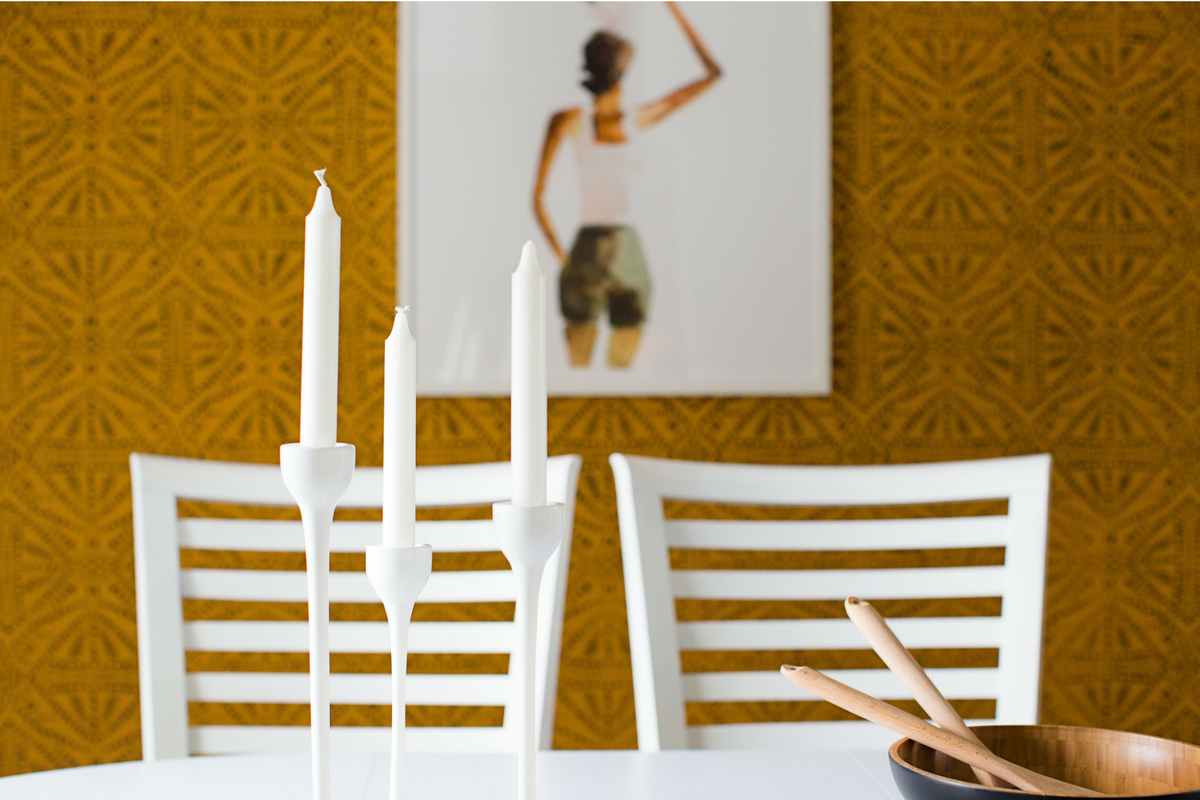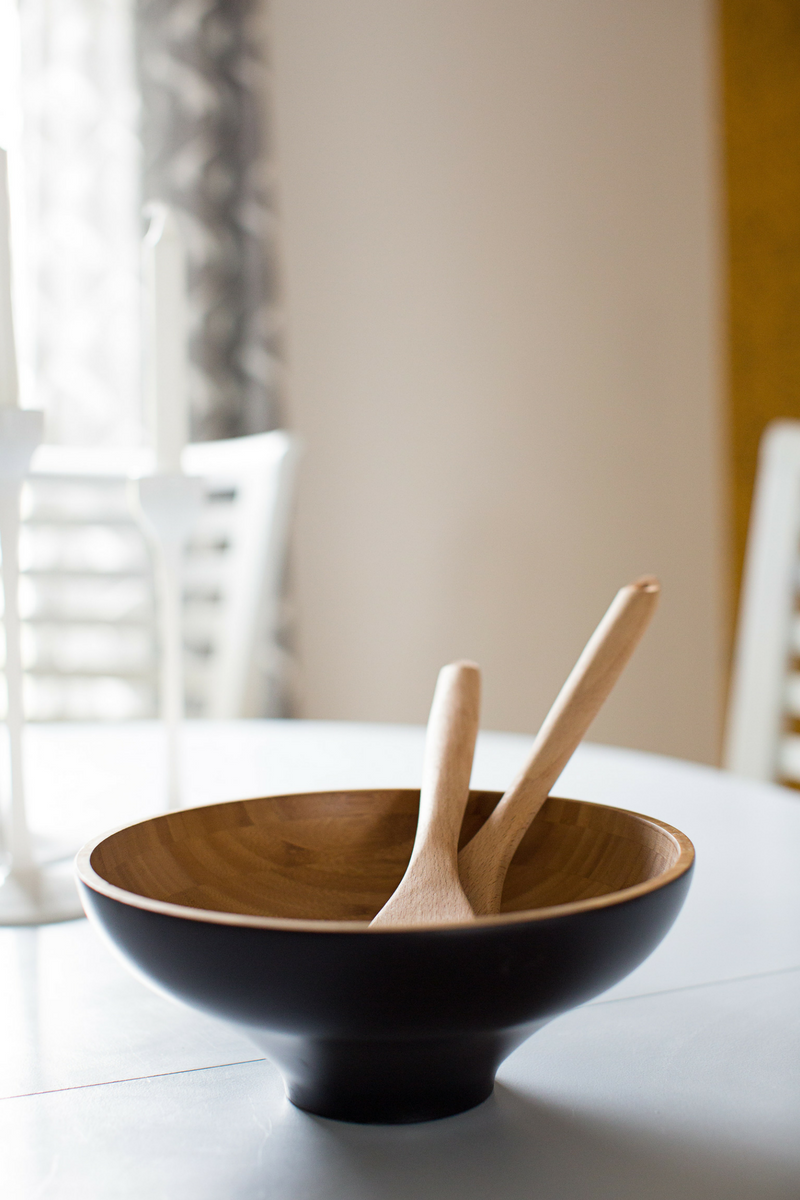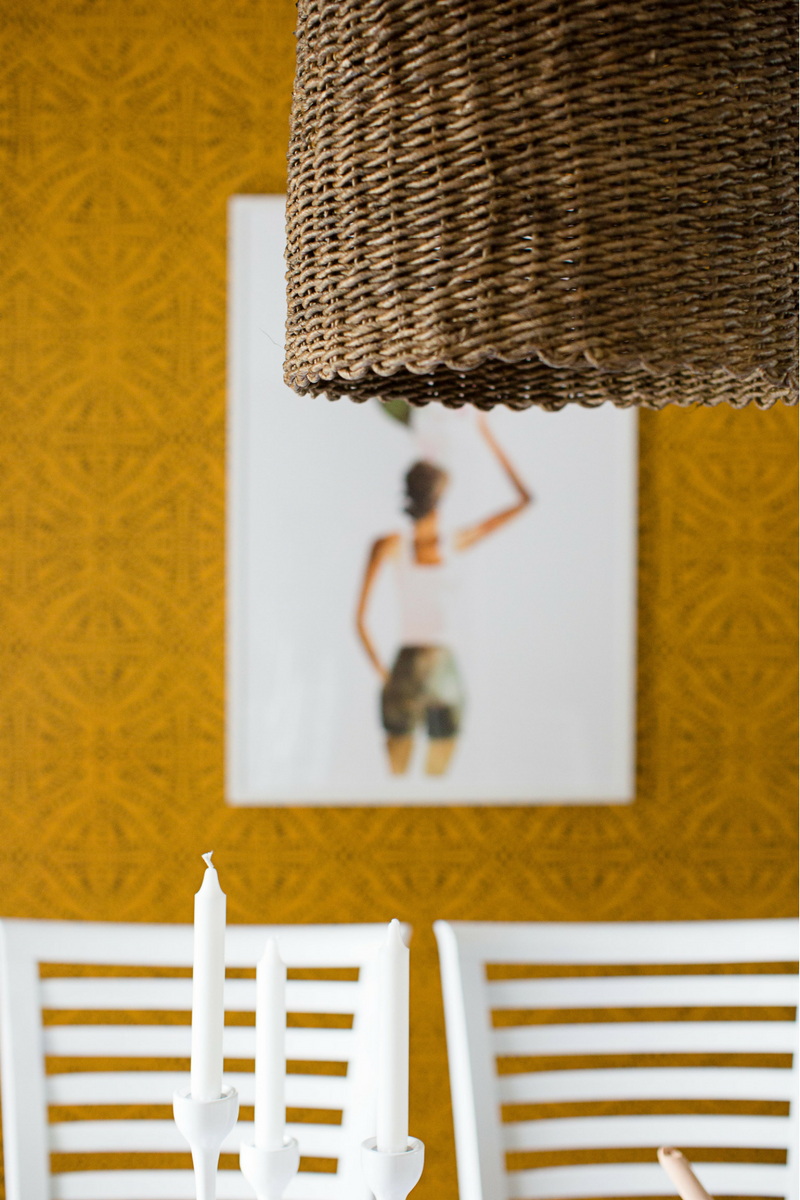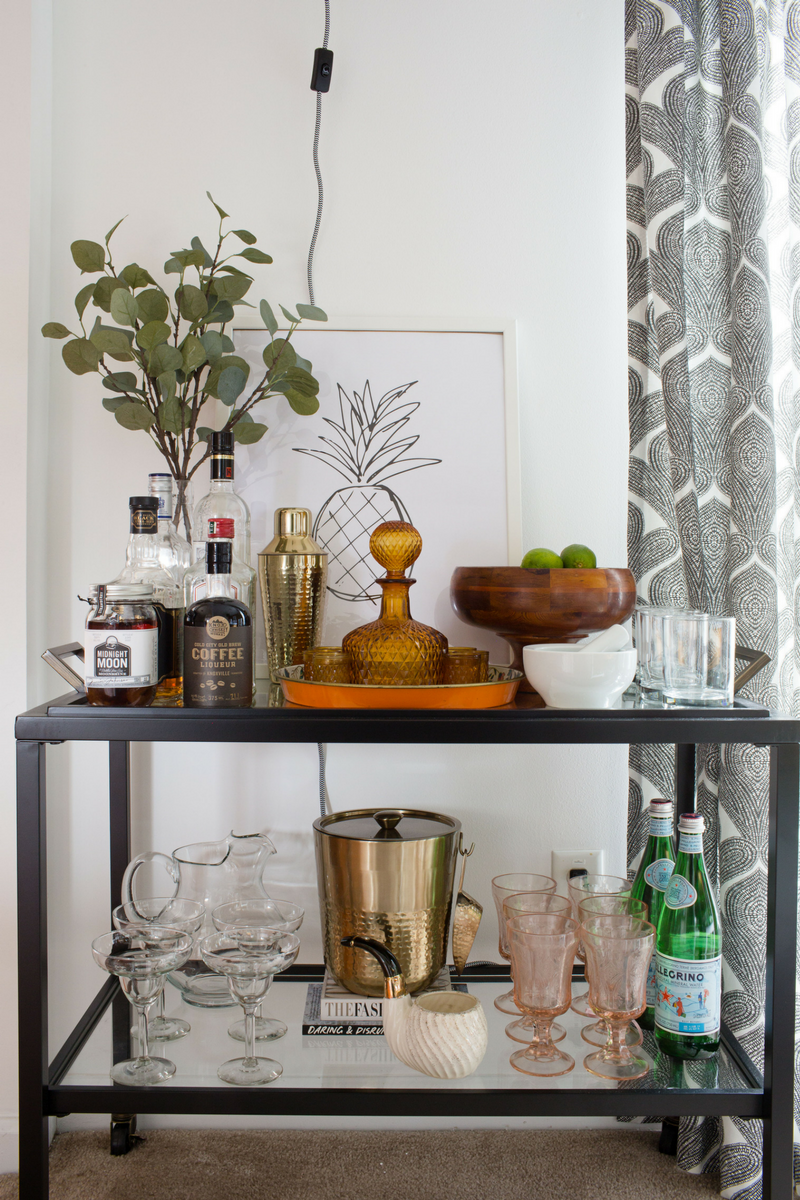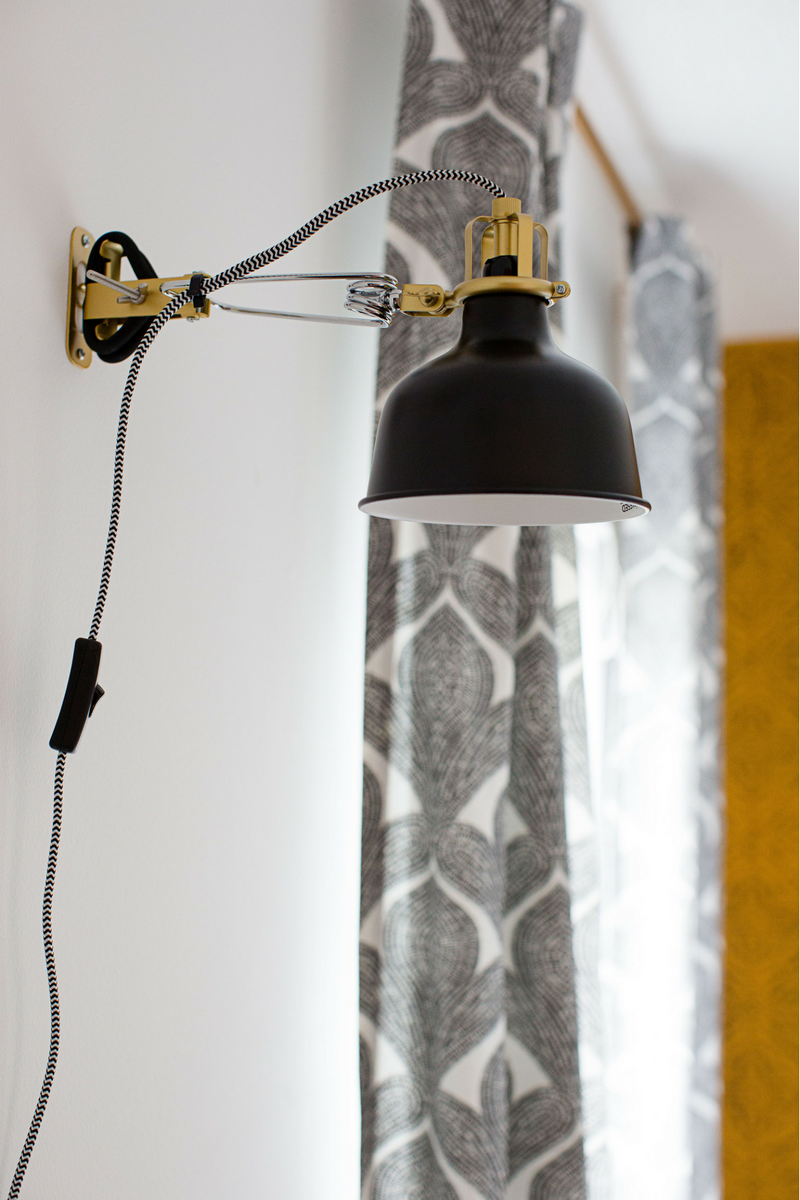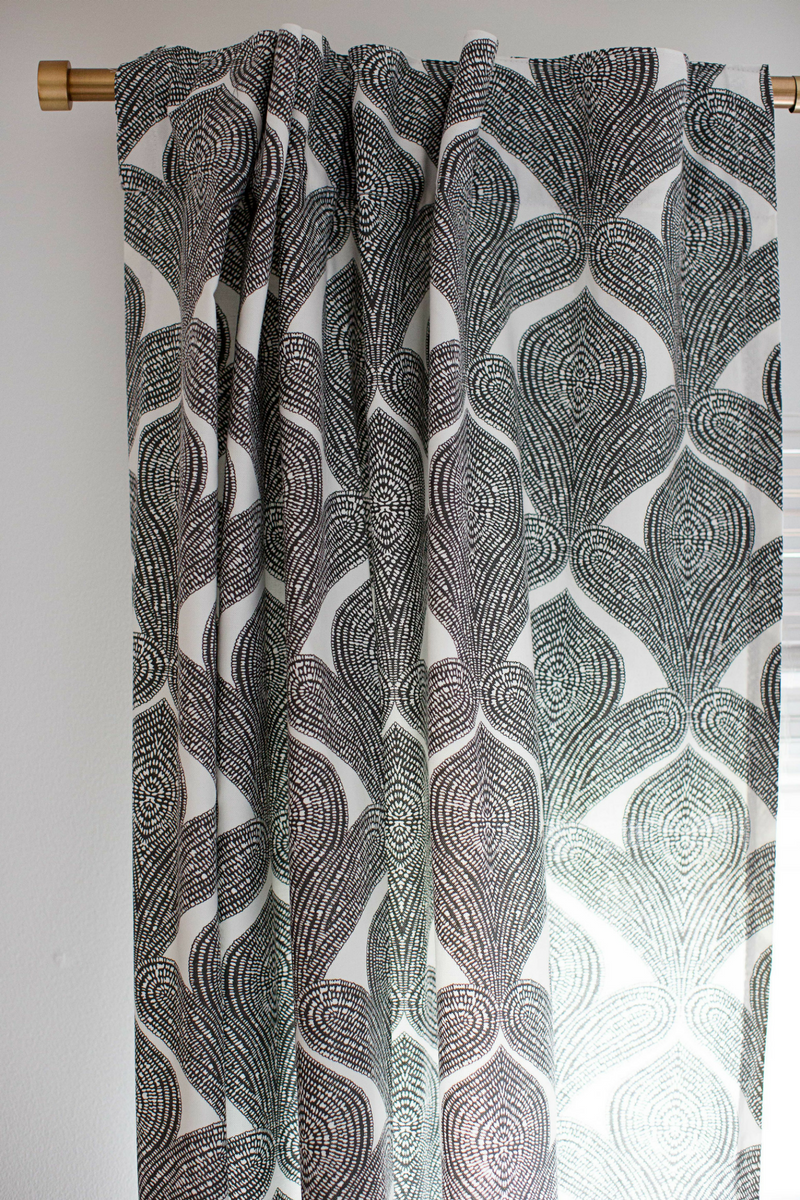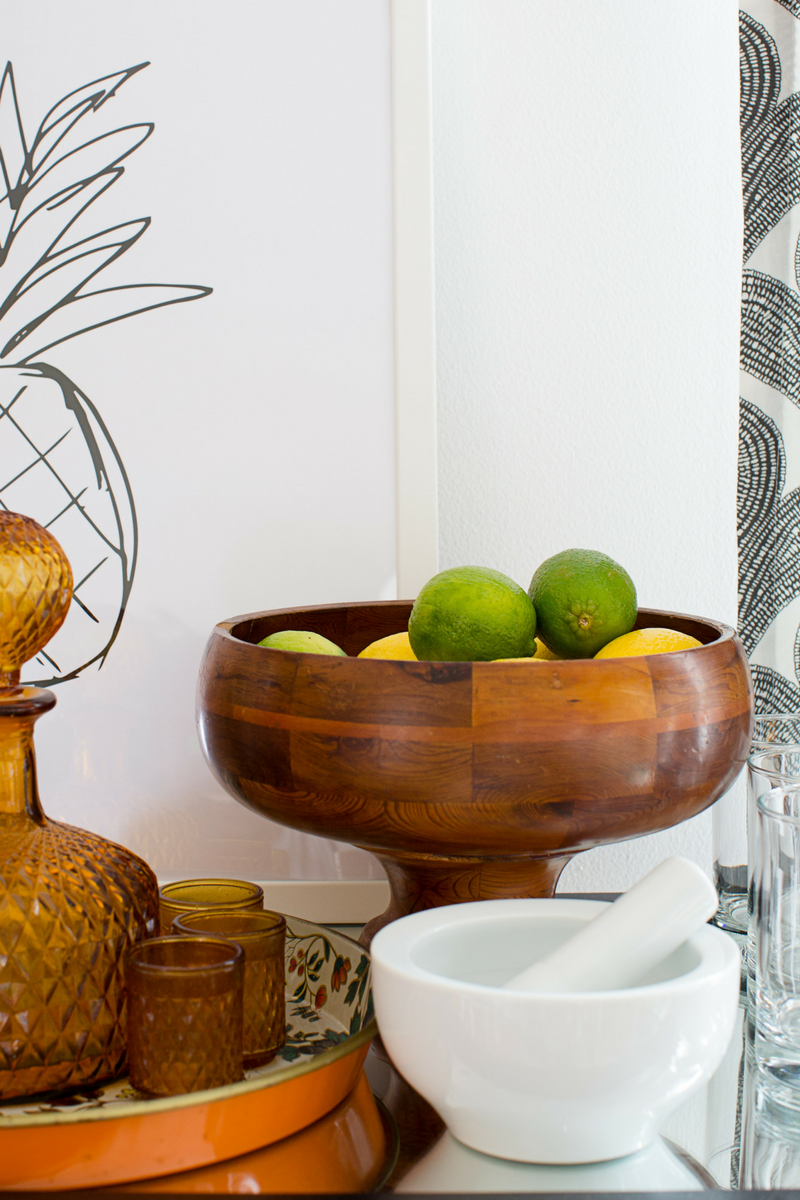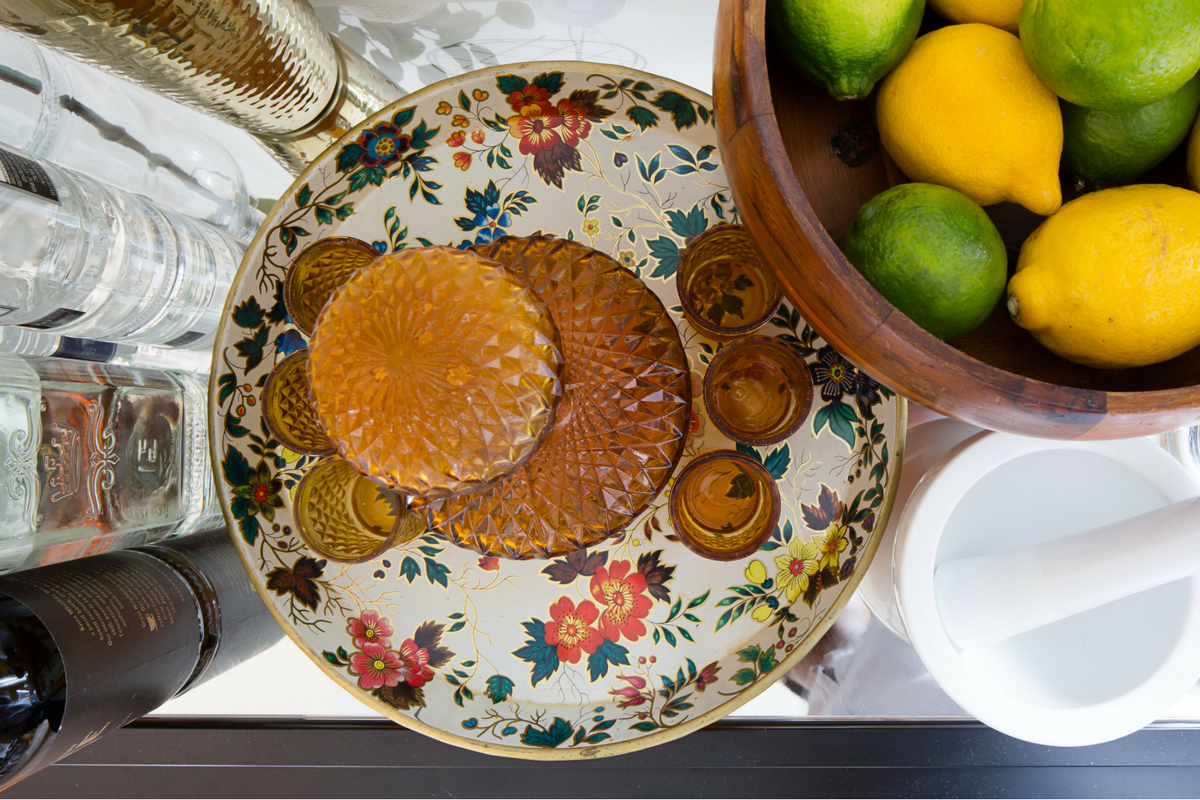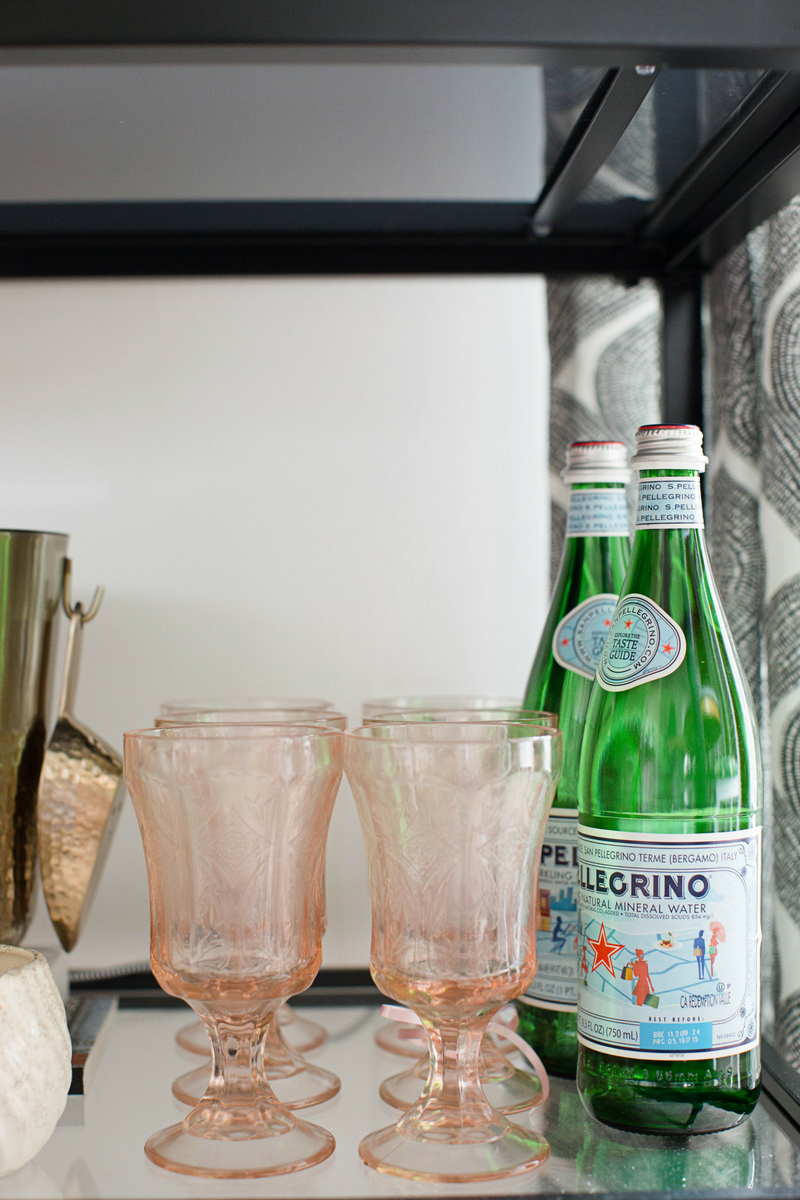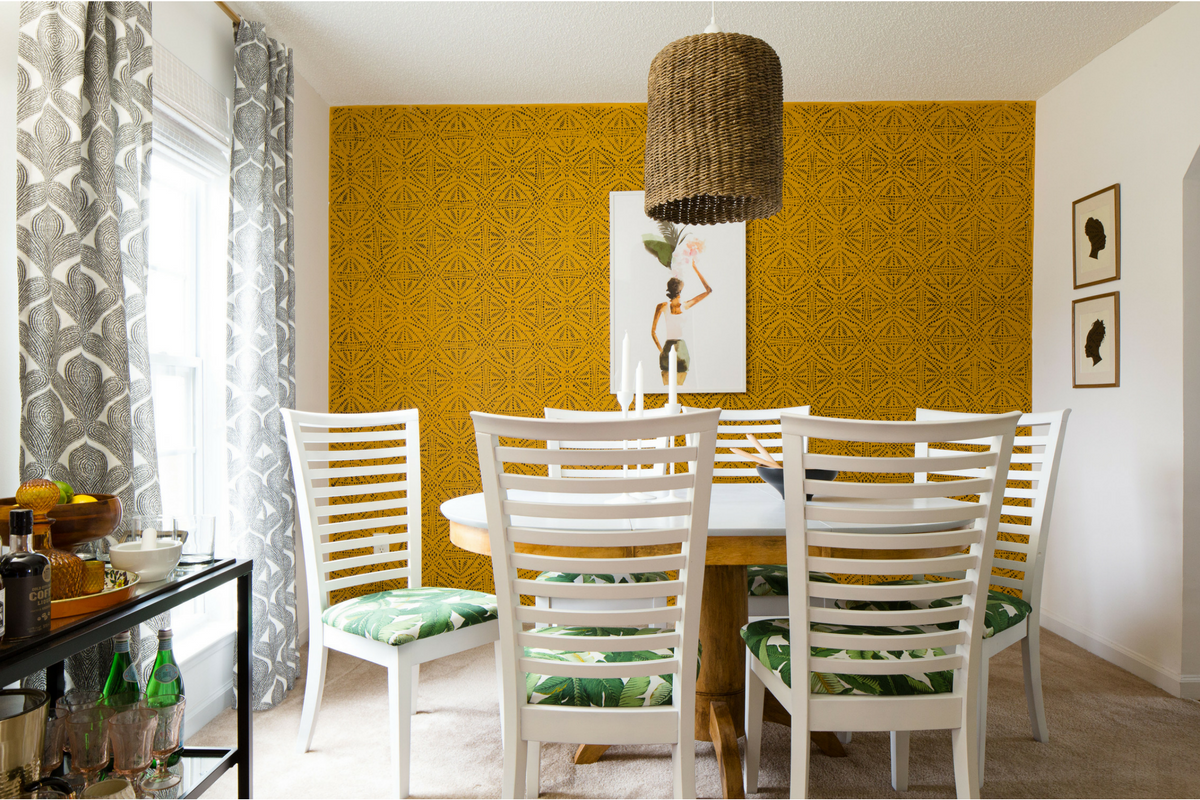 Want to snag some of these items for your own space? Check out the source list below for details.
Sources:
Table and chairs: Habitat for Humanity Restore Atlanta
Bar cart antique finds: Bens Antiques, Douglasville, GA
There you have it! All of the blood sweat and tears, literally, put into this dining room were well worth it. From the patterns, to the vibrant colors, this space tickles your fancy in so many areas. The only element I would add to top off this makeover is wood flooring. However, that's a different project for a different day.
I hope you enjoyed this bold and bright dining room tour, and can't wait to show you the next reveal I've got up my sleeve.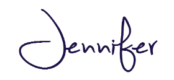 SaveSave
SaveSave
SaveSave
SaveSave
SaveSave
SaveSave
SaveSave
SaveSave
SaveSave
SaveSave