No bathroom should be boring. After all, it is the place much of your time is spent gearing up for the day or night ahead. Whether you're dolling up, grooming, or having a full on shower karaoke session, you put in a lot of hours in this space.  So why not have a bathroom that's fun to look at and downright inspiring? Therefore, with visual stimulation and the desire to inspire in mind, I bring to you this month's installment in the style files series, a Charmingly Vibrant bathroom!
This month's installment happens to be a first in the style files series – a bathroom. Though it may seem as if bedrooms and living rooms are my obsession, the powder room, water closet, and all things "getting ready" room is actually one of my favorite spaces to tackle.
We don't play it safe too often over here. And while I encourage breaking the rules, I understand this may be uncomfortable for some. Using both bright colors and busy prints  in your most used and adored living space can feel like a big leap. I get it. Therefore the bathroom is an area where I believe all things fly.
Stencil the walls, throw up printed wallpaper, and install that bold vanity lighting you've been drooling over. Why? Because the bathroom in many cases is a confined space in which your design won't lose control, and cosmetic changes are easily made.
With that said this is why I had so much fun designing this charming and vibrant bathroom. It includes checkers, stripes, floral print and sleek marble – all things that make up a fun and fresh space you may not want to leave in the morning. Take a look below for a complete look and tips for tweaking.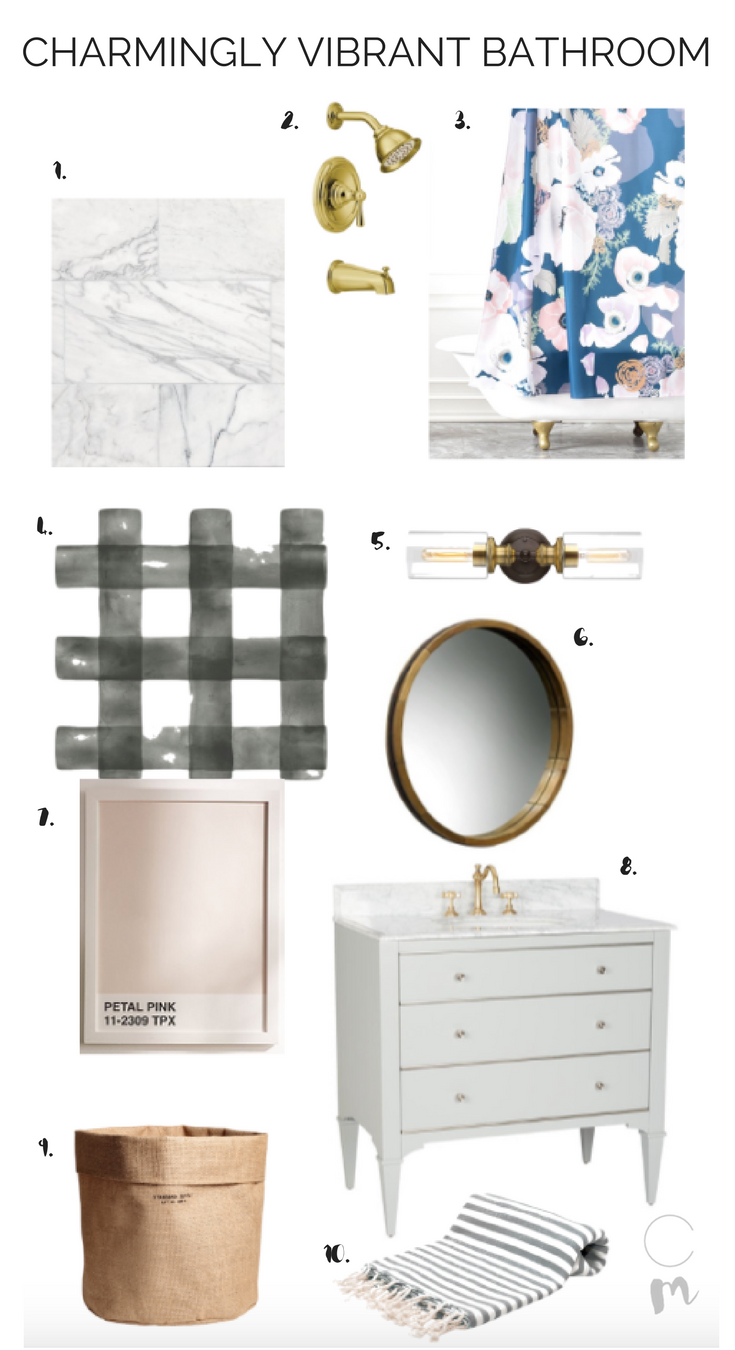 1. Ocean White Marble Tile// 2. Kingsley Posi-Temp Faucet// 3. Une Femme in Blue// 4. Watercolor Check Wallpaper// 5. Sienna Bath Bar// 6. Threshold Barrel Frame Mirror// 7. Petal Pink Print// 8. Colonial Single Vanity// 9. Jute Storage Basket// 10. Peshtemal Bath Towel
Tips to Tweak
As you know, this design includes an investment piece that may also be swapped out for a more budget-friendly option. Naturally, the bathroom vanity gets a lot of action, aside from the bathtub and/or shower, so I chose it as the investment piece for this project. However, you don't have to! And you don't have to sacrifice style with a more wallet-friendly piece. Take a look below for two stylish vanity options that won't break the bank.
When choosing one of the options above, be sure to switch out the faucets with brushed gold options.
If you prefer a moodier contrast, consider a deep plum vanity.
Swap out the featured art and shower curtain for the options below.
And that's it! I hope you are now ready to create a charming oasis of your own. Remember, your home bathroom is meant to be a fun escape from the ordinary. So if you're considering taking a leap into the world of color and prints, start in the bathroom and branch out from there. It'll be fun, I promise.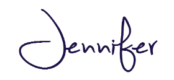 SaveSave
SaveSave
SaveSave
SaveSave
SaveSave